Welcome to Hilperton Marina
Whether you're visiting us to start your boating holiday or require any of our marina services, our helpful and professional team look forward to meeting you.
Skilled & professional staff
With our knowledge and expertise, you can be sure that whatever marina services you're visiting us for, will be conducted in a professional and friendly manner.

For our latest diesel price
Call us 01225 765 243
Hilperton Marina Services Map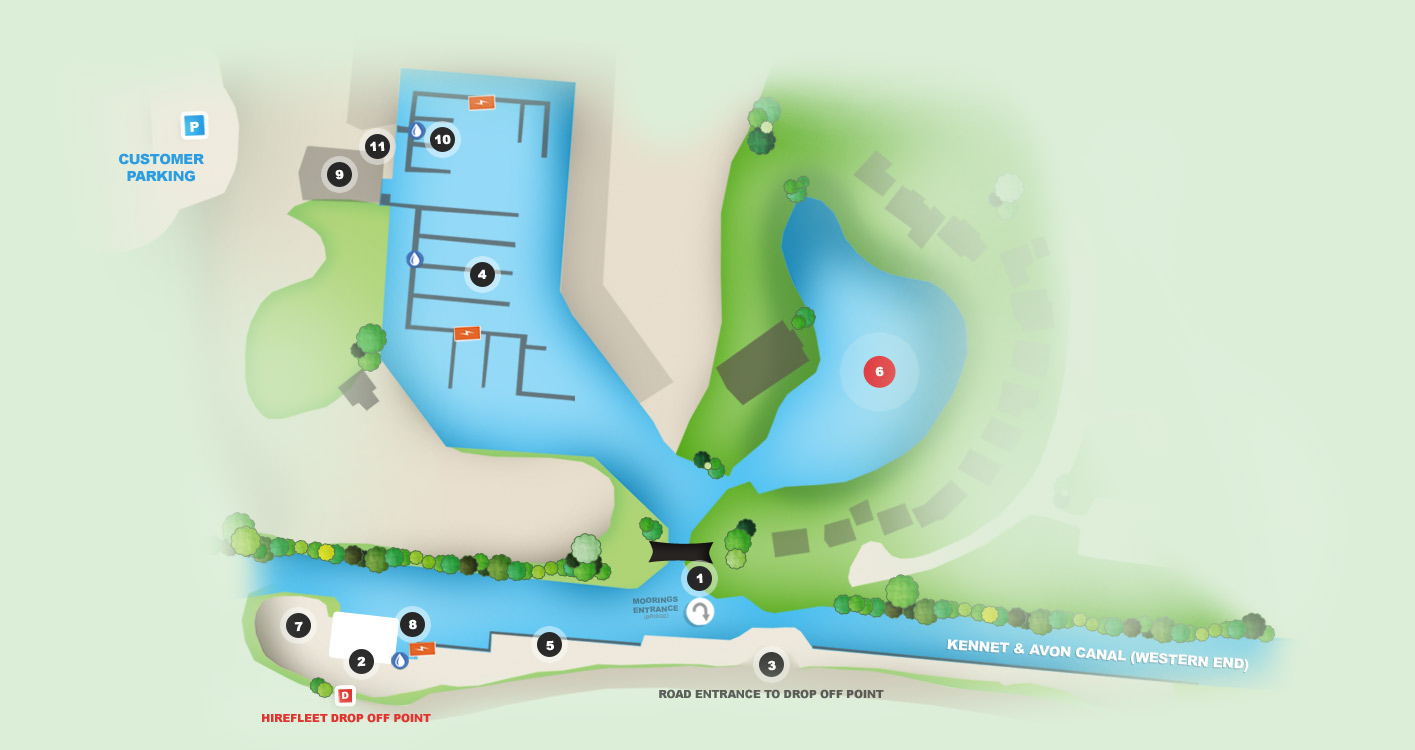 1 – Towpath Bridge, 2 – Reception / Chandlery , 3 – Road Entrance, 4 – Moorings, 5 – Hirefleet Moorings / Boat Sales, 6 – Lagoon, 7 – Pump Out, Gas, Diesel, 8 – Engineering Area, 9 – Dry dock and Workshop, 10 – Syndicate Mooring, 11 – Moorers Toilets & Showers
Day Boat Hire
We have specially designed day-boats available for up to 10 people. 
Amble along the canal as you please watching the countryside go by.
From £99/Day
Need our services? 
Get a quote
We offer full marina services here at Hilperton, so if you need anything at all done to your boat both inside and out, whether it be a galley refit, blacking, or to have a new gas cooker fitted, get a no-obligation quote from us.